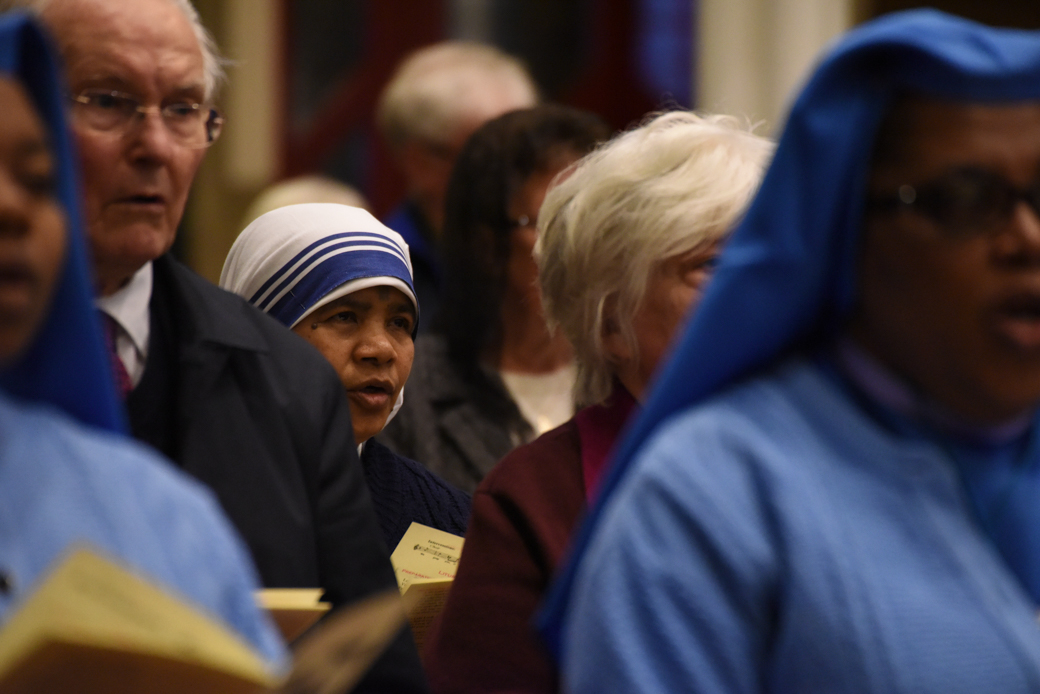 Fr Mark Cassidy, Dunkeld's Vocations Director, led the Annual Vocations Mass in St Andrew's Cathedral, Dundee on Thursday 12th September, 2019. Priests and Religious came from across the diocese and were joined in prayer by representations of schools and parishes.
Canon Kevin Golden directed the Diocesan Choir, accompanied by Sheriff Kevin Veal.
Scotland's youngest priest, Fr Jean Gové, preached. Fr Jean was ordained in the Archdiocese of Malta earlier this year. He has come to Scotland to study at St Andrews University and is based with Fr Cassidy, serving the parishes of Immaculate Conception, Ss Leonard and Fergus and St Columba's, Dundee.